Senior Manager, Strategic Accounts - Customer Success | London, UK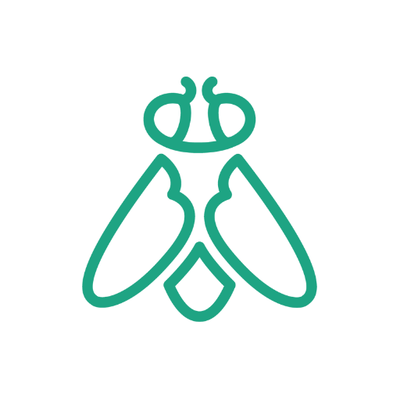 Greenfly
Customer Service, Sales & Business Development
London, UK
Posted on Friday, February 3, 2023
Description
As Greenfly continues to grow across industry verticals, we are seeking a relationship-driven individual to help retain and expand our growing portfolio of global customers. Our enterprise SaaS platform empowers organizations to collect, automatically organize, and distribute digital media to hundreds or thousands of advocates and partners to increase social media reach and engagement, and drive revenue growth.
As a part of the Customer Success (CS) department, the ideal person for this role will be a critical part of Greenfly's CS team. With a track record of growing accounts and building long-term relationships, you will own the relationship and growth of a few key iconic customers. Based in London, this role will focus primarily on large sports leagues and enterprises in Europe.
Building a deep understanding of how Greenfly's customers should utilize Greenfly to best support and optimize their organizations, you'll be pivotal in ensuring customer satisfaction, retention and expansion. The Customer Success team will look to you as an expert of the UK and European market, your customers and their respective industries.
Greenfly is a digital media collaboration platform that enables - and inspires - brands to request, manage and share user- and creator-generated content with athletes, influencers, talent, advocates, brand ambassadors, employees, fans, and more. Co-founded by MLB all-star Shawn Green, the company began in 2015 and has quickly established a significant foothold in the sports, media, and brand sectors.
Responsibilities
Establish and build customer relationships at all levels of Greenfly's most strategic customers
Drive renewals and grow Greenfly's business within specific customers, working across business units/organizations at our customers
Understand the Greenfly platform and app to ensure customers are leveraging the functionality to its fullest
Work cross-functionally with Sales, Marketing, Product and Engineering to advocate on behalf of customers and deliver value at every touchpoint
Support customers through on-boarding, including initial setup and training to ensure maximum usage, value, retention and expansion
Create unique on-boarding plans for customers' advocates with attention to detail
Lead strategic conversations with key stakeholders to ensure the customer is successful in meeting business and Greenfly specific objectives
Support on specific strategic accounts, co-owning both customer-facing and internal execution and communication
Monitor customer usage and metrics to track adoption, opportunities for expansion and at-risk signs
Work proactively to eliminate any risk for churn
Deliver reports to showcase value, opportunities for improvement and growth, and overall trends
Build out best practices and processes related to your customers and the UK/European market
Requirements
Proven results in meeting customer retention and expansion goals
Excellent presentation skills - verbal and written – when communicating to a range of stakeholders including executive teams.
A proactive approach to building customer relationships and navigating complex business structures.
4+ years of overall account management, customer success or Saas B2B experience
Experience working at or directly with enterprise sports & media organizations
Clear understanding of the social media and sports landscape and current trends
Exceptional written and verbal communication skills
Proven ability to succeed in a fast-paced, startup environment
Problem solver with strong project management skills
Ability to ramp quickly
Experience with Salesforce.com or a customer management tool such as Catalyst
Experience working in a startup environment
Travel throughout Europe up to 25% of the time required
Benefits
Stock options
Great benefits package
This position is based in London on Western European Time (UTC)
You'll visit our Santa Monica, California HQ office occasionally
Greenfly is an equal opportunity employer and we have a culture of diversity and inclusion
At Greenfly, we celebrate different opinions and points of view and we believe that our diversity drives innovation. Together, we are building an inclusive culture that encourages, supports and appreciates the diverse voices of our employees. We want every one of our employees to feel valued, appreciated, and free to be who they are at work. Our hiring and management programs are designed to foster inclusiveness. Diversity fuels our innovation and helps us to continue to create deeper connections with the customers we serve.